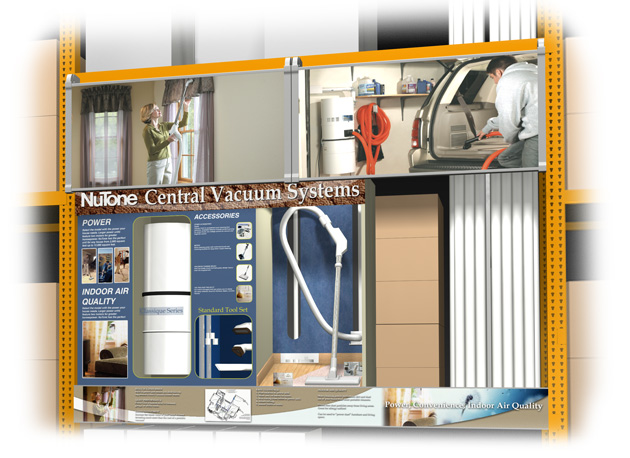 Discover the value of a central vac system.
Designed to maximize product space while still providing informational graphics explaining the advantages of a central vac system, this display is very intricate in design. It includes eye-catching lifestyle back graphics, a fully operational power system, various vacuum heads and a right side graphic packed with central vacuum educational info. Top view gives you an idea of exactly how the display is installed.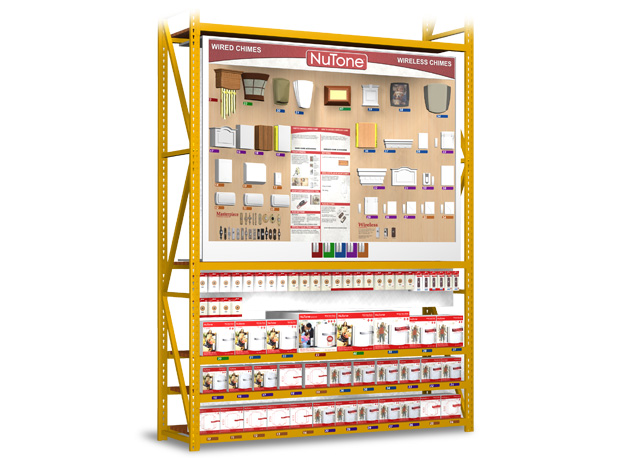 Hear it first!
Designed to showcase NuTone's vast array of doorbells and chimes, this display features fully operational chimes and doorbells of every style. Feature graphics in the center of the display give consumers insight to the various styles, while an eye-catching header graphic points out the 'wired' and 'wireless' options.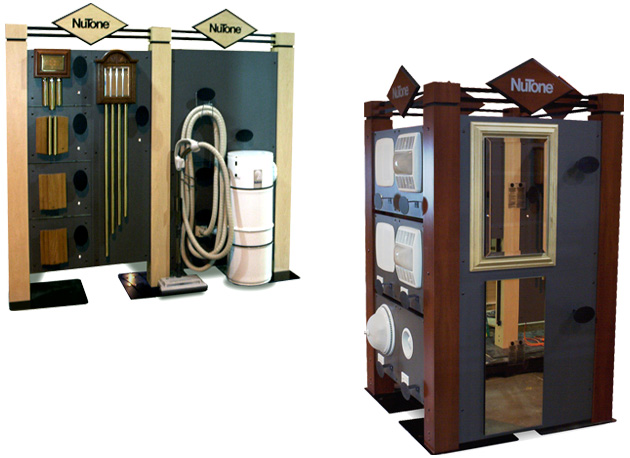 NuTone, in a nutshell.
Nu-Tone's product portfolio is extremely diverse. We wanted this wholesale display to reflect that. Intended for use in Ferguson Showrooms, this multi-product display has a four or two-sided option and features everything from chimes to bathroom fans to central vacuum systems.