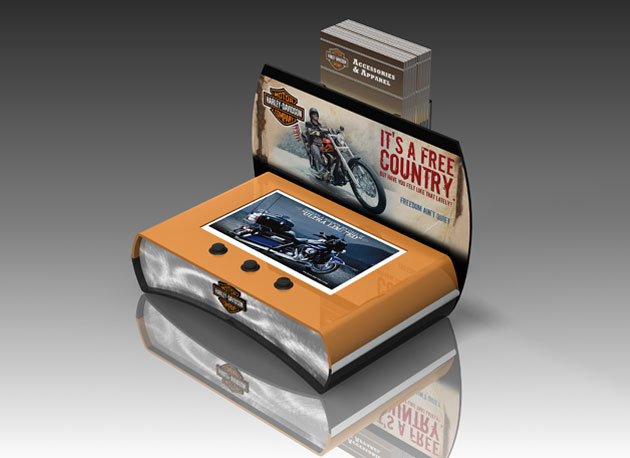 It's a free country.
Harley-Davidson isn't just a brand. It's a lifestyle. From accessories to apparel, this display brings the brand alive. Features like a three push-button LCD media player, interchangeable back graphic and a literature holder place everything in easy reach. Customers may browse a collection of promotional videos or cycle through a mini apparel and accessories catalog. It's a basic, easy-to-use interactive kiosk—one that puts brand first.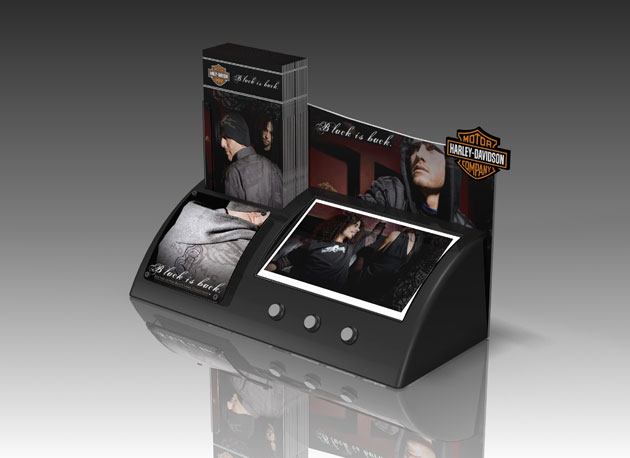 Black is back.
Custom designed for Harley-Davidson's Black is Back campaign, this counter display integrates multiple interactive options including a three-button LCD media player, a brochure holder as well as interchangeable front and back graphics that highlight the edgy design of Harley's new apparel. Black is Back—and at point of sale we're turning it into green.