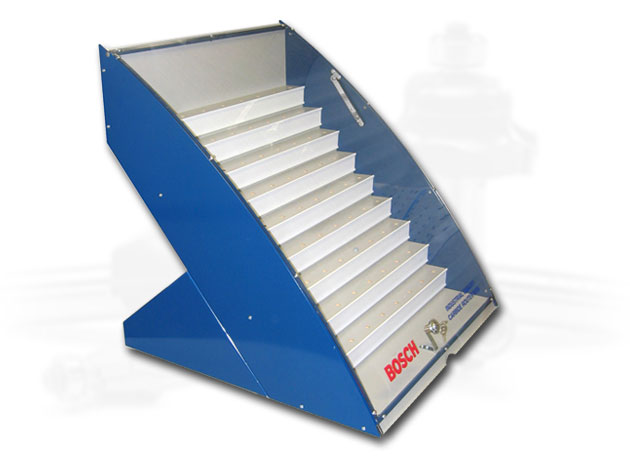 Widest range of router bits. Guaranteed.
With such a wide variety of shapes and sizes, router bits can be hard to distinguish in large home improvement stores. This display was designed to conserve space and highlight the product, all while minimizing theft. A clear acrylic front offers product protection and a great view of all the bits!
Your one stop router shop.
As is the case with most bays in a Lowe's store, an optimal mix of marketing and product variety is crucial. This display combines the two to perfection. Header graphics give insight to all of the offerings while not taking up too much space for routers, router tables and bits. Side graphics guide the customer step-by-step throughout the purchase process.