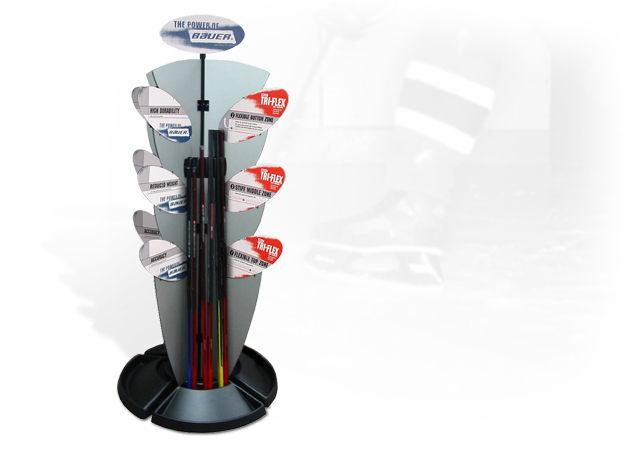 Take your pick. Any stick.
This 360-degree, versatile, freestanding hockey stick display was built with the middle of a hockey superstore in mind. This particular display is held up by a lightweight steel frame and also features multiple vacuum formed bases for easy transportation. Sticks are separated by style and size with convenient informational graphics along each section of the display.
The power of Bauer.
Simple, versatile and effective.
This Bauer glove display was designed to either hook into slat wall or free stand on a countertop. Either way, the glove itself is the focal point of the display with a convenient graphic alongside giving better insight to 'The Power of Bauer'.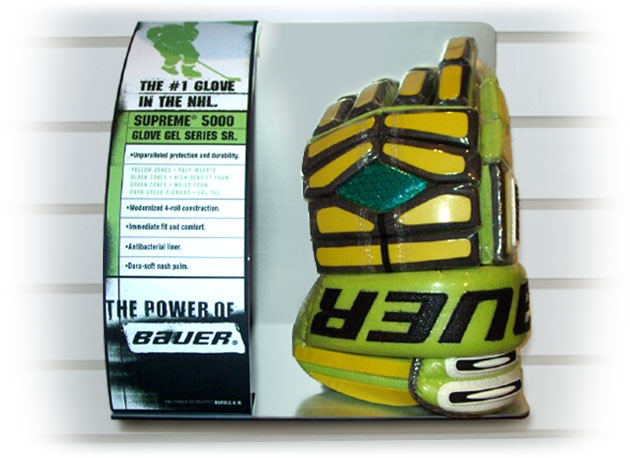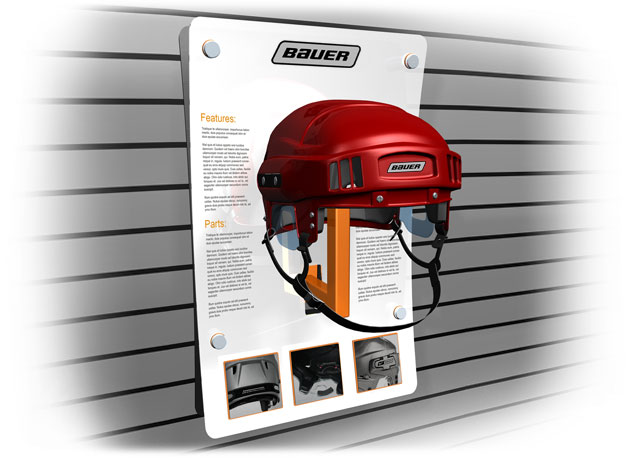 Use your head. Safety first.
This hockey helmet display is designed to hook on slat wall and again has the product as the focal point. A large back graphic goes into great detail about the advantages of a Bauer helmet. Close up pictures below give the customer an inside look at the newest safety features.
Stick selection, simplified.
Built from a durable corrugated material, this stick display is lightweight, yet also very sturdy. Six different sections allow for maximum product capacity while a bright orange color distinguishes it from the rest in any hockey outlet.