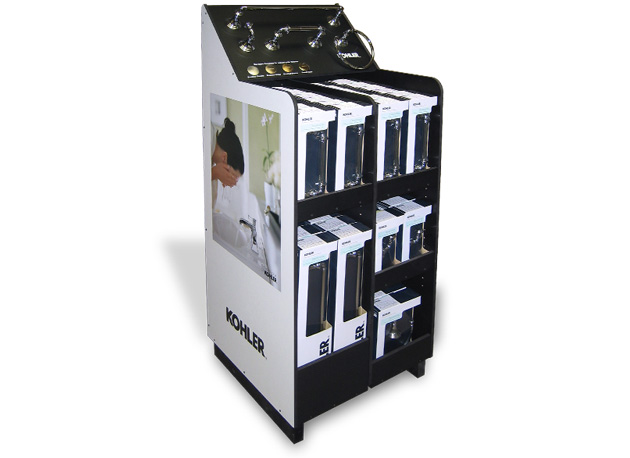 Fixtures for every style bathroom.
For this stand-alone display we designed an easy-to-move display that includes shelves for boxed product yet also features each product as it would be in your kitchen or bathroom. Also includes a finish finder on the bottom left of the header allowing consumers to see the different finishes available.
Relax, and take a seat.
While toilet seats may not be the prettiest, they sure are important in all of our lives. This display features three 'good', 'better', 'best' toilet seats on a very simple, yet effective stand-alone display. Intended for use at the end of an aisle/shelving unit.