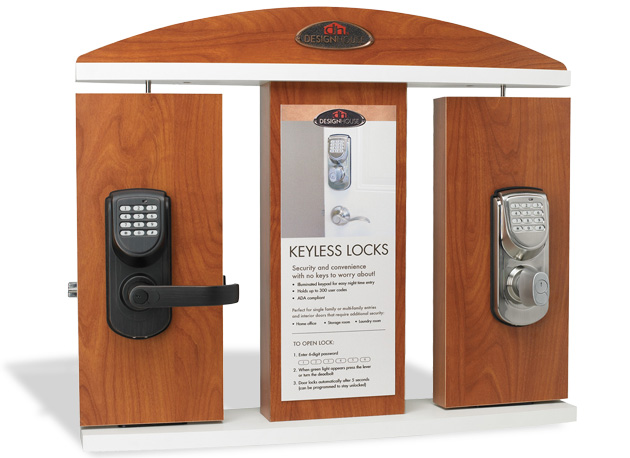 Lock down the right style.
Finding the right lock and door knob to match your home can be very difficult. This freestanding display was designed to maximize the number of locks and knobs on display. Locks are separated by material and fastened to a rotating panel. Overall design intended to mimic a part of the brand name, a house.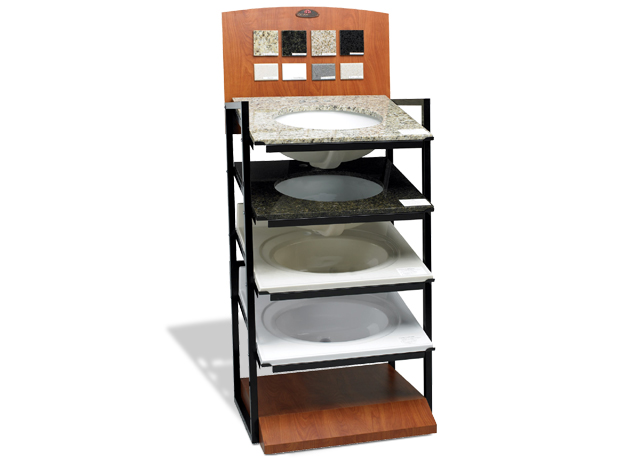 Time to re-think your bathroom sink?
For this Design House sink display we were asked to design a durable, sharp looking display featuring four distinct sink basin styles. Given the heavy nature of the product, we created a merchandiser which housed the four sink basins on a sturdy steel frame with a cherry-wood header and base. This allowed us to showcase a range of products and a sample color swatch guide while maintaining design consistency with the rest of the DHI in-store displays.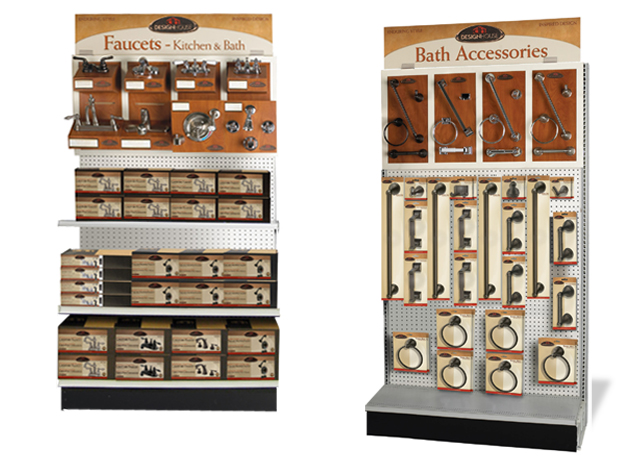 Fixture selection, made easy.
To the untrained eye, this display may look a bit awkward. At closer inspection however, this multi-dimensional display is very conventional. Designed to hang on a pegboard back wall, the display features matching home packages of various cabinet knobs and handles, lights, faucets and more. With decor coordination in mind, the bottom graphic features a easy-to-use matching chart.