See the Evolution.
The Evolution range hood display was specifically designed to showcase Broan's under cabinet hoods while minimizing floor space. The display has a capacity for range hoods, each one interchangeable. Graphics above each hood explain in multiple languages the advantages of each product. A custom slider along the top hood allows for customers to view the hood from above and below.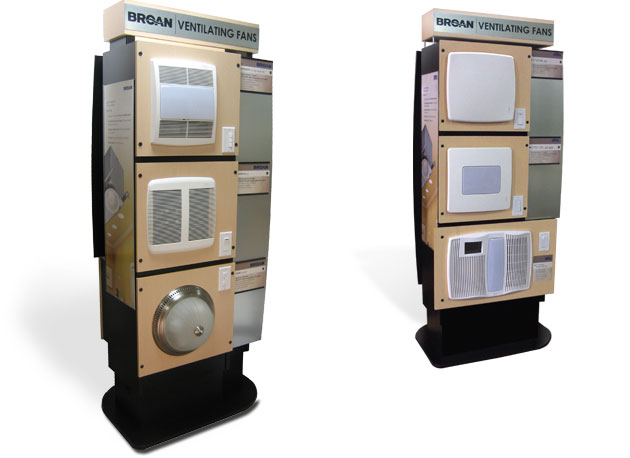 360 degrees of fans.
To many, bath fans are nearly impossible to differentiate from one another. This display, which features six fully functional fans, allows the customer to test out each fan to determine the best fit for their home. The display is freestanding and features 360-degrees of product showcase.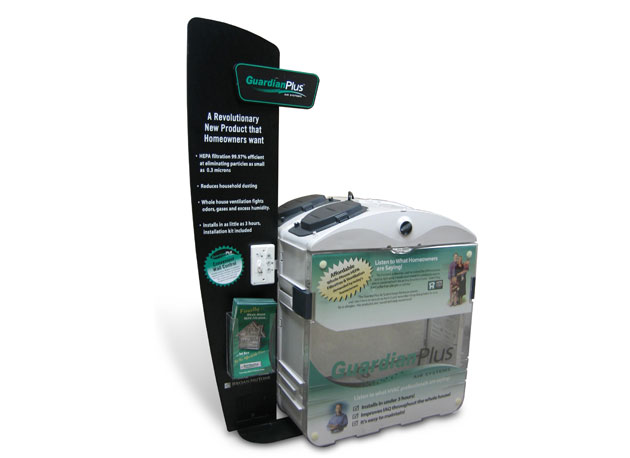 Revolutionary display for a revolutionary filtration system.
The Guardian Plus product highlighter took home Bronze in the Design of Times Awards. Featuring a back graphic and side graphic panel with a literature holder, this display brought the Guardian Plus to the forefront of home air filtration products.
Find the perfect bath fan.
Taking a slightly different approach to bath fan merchandising, the Lowe's Bath Fan Display showcased layers of bath fans, all fully functional, with convenient graphic strips giving the customer a 'good', 'better', 'best' scenario for each style of fan. Bright backlit side graphics and inset lighting allows the display to stand out in any dimly lit home center.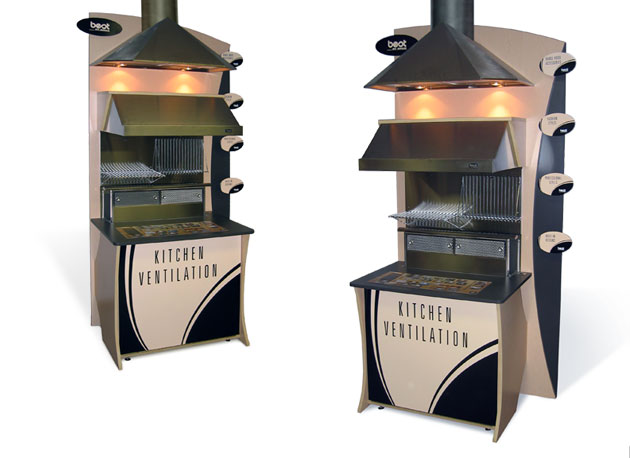 It's like you're shopping in your kitchen.
Matching the right range hood with your personalized kitchen can be tricky. With this Range display customers can get a better idea of what each hood actually looks like over a stove in a kitchen setting. The display is designed to mimic an average kitchen and features 'stove-top' graphics calling out the advantages of each hood.